About the project
An extensive site for leaders in instrumentation data monitoring, analyzation, and managing
The challenge
As an established leader in data monitoring systems, VDV required a perfectly executed website to promote a wide range of its capabilities.
The solution
By successfully executing various design concepts, we were able to represent the impressive capabilities of Vista Data Vision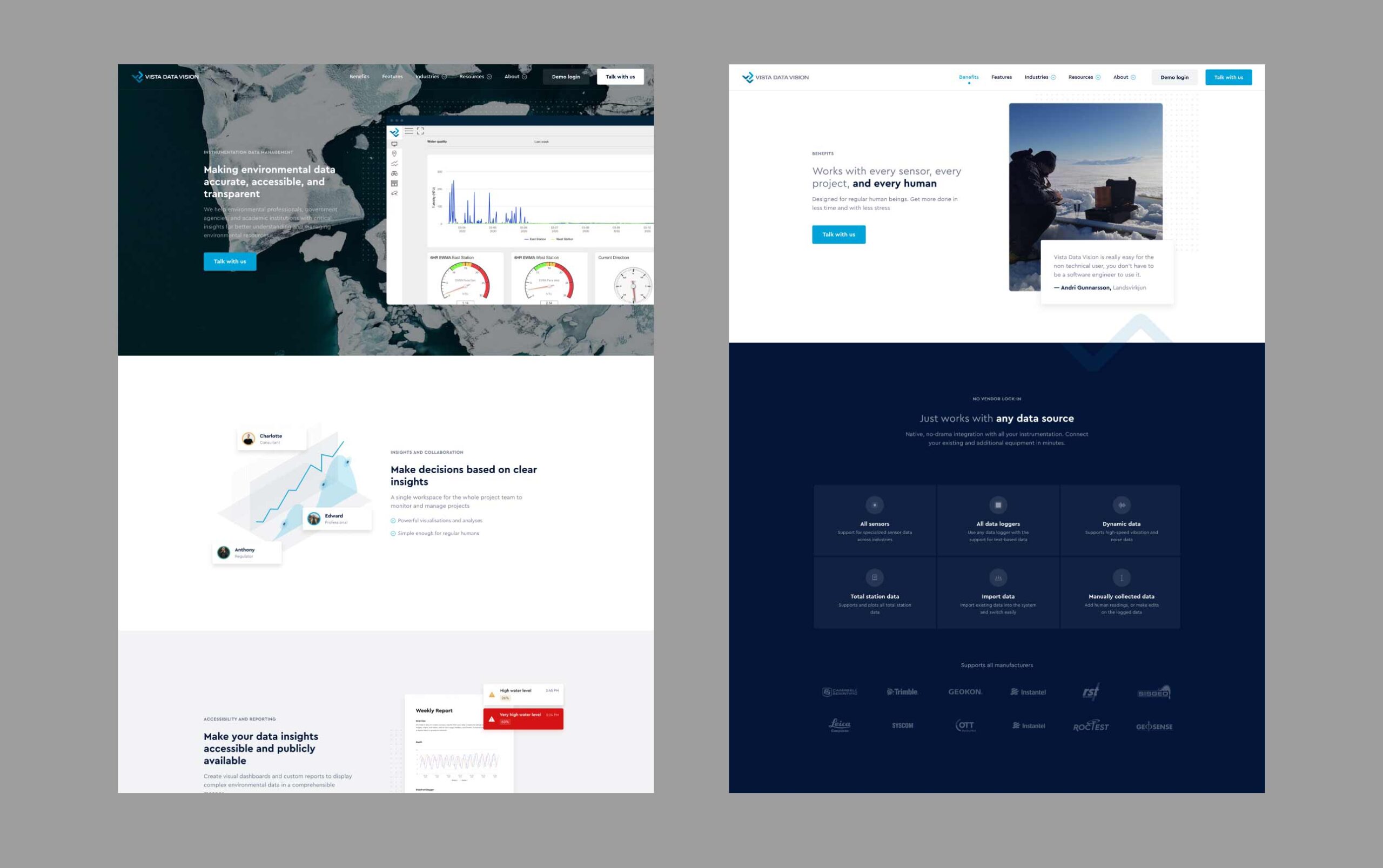 We love a good challenge. And the highly ambitious design handed to us required equally dedicated pixel-peeping code writing skills. That ensured that the design elements and data be transformed into a flawless user experience across all platforms.
Impact
The result is an educational website that effectively turns complex subjects into easily digestible content and elegant user experiences.